Managing Director's Message: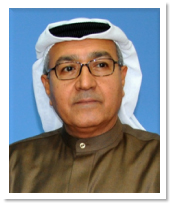 Abdulrahman M. Juma
Managing Director.
Greetings..
As we complete our 15 years of service to the Process Industry, I would like to thank all of you who have contributed to our growth in the past decade.

Prudent has now grown into a medium scale organisation involved in customised Instrumentation and Automation solutions to the Oil & Gas and associated industry.

We employ highly motivated, trained and experienced engineers who can address your various Instrumentation & Automation needs effectively to provide you with a preferred, customer centric, single source for integration of PLC systems, Instrumentation and Control Panels.
Our State of the art facility based in Sitra in Bahrain offers world-class build and testing facilities for Automation Systems. Quality Systems developed for this facility are inline with ISO requirements and would compare with the best available in the industry. We service requirements of Integration of Control and Instrumentation Panels within this facility for third party PLC/ DCS companies.

Our engineers are also involved in Site installation, erection and commissioning of Field instrumentation and we locally support all the products that we represent.

On behalf of the Management, I look forward to your extended patronage and assure you good quality products and services.
Mission
To be a quality provider of Cost effective, Comprehensive solutions applying latest technologies in the areas of Industrial Instrumentation, Automation and Control Panels with a proactive and customer-centric approach.
Vision
Prudent would become a preferred and leading provider of Industrial Instrumentation & Automation Solutions in the Middle-East. This vision is realised by:
Exceeding customer performance expectations.
Ensuring quality, reliability and value in all products and services rendered..
Ensuring that the team is constantly updated with the latest technologies and tools/tackle..
Encouraging each associate to make significant efforts and contribution to improving quality of the processes..
Supporting career advancements and ensuring overall job satisfaction..
Our Team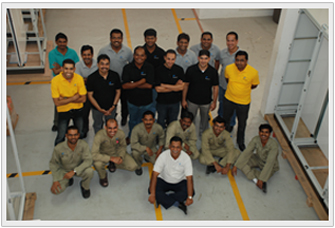 We would like to express our appreciation to Prudent Solutions WLL, Bahrain for their excellent efforts to accomplish the "OLD DM PLANT CONTROL SYSTEM UPGRADE" project.
Prudent's has upgrade this project by replacing relays logics with control logic Allen Bradley PLC hardware and sofware.

With the successful completion of the construction of the subject project, and in behalf of the company management, I wish convey thanks and deep appreciation to you and your staff for such a remarkable state of the art work. The overall execution of the project including the design, material order, site erection and contract and administration was very commendable.

I would like to extend my sincere thanks to Prudent for their hospitality and hard work over the past 6 weeks.
To my mind, Prudent have done an excellent job in attending to the revised scope, and providing a pro-active environment for the integrated testing. Both Gopal and Anish have been working full-time on the PLC/HMI software, on what was a considerable task.
Vinod also has played a pivotal role in assisting with and analysing the problems, and providing valuable technical support.
I believe that as a result of the combined efforts at I-FAT, we will have a very much smoother commissioning process on Tank Battery 07.

I really appreciate Prudent Solutions for their service and prompt support , received in timely manner.
Hope to see you once more to solves the remaining software issue for the crane and the main switch gear room.