Industrial Automation Division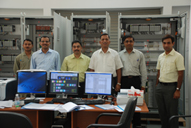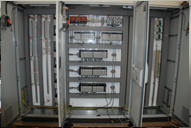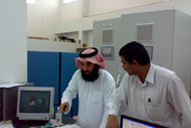 The Industrial Automation Division is engaged in PLC/SCADA Systems Integration from concept to commissioning & post-sales support.

Systems Integration services are provided on PLC/SCADA/ESD/RTU/ Telemetry systems, for various industry sectors that include:
Oil & Gas – Upstream
Refining & Petrochemicals – Downstream
Metals & Mining
Chemicals
Water & Waste Water
Food & Beverage
Industrial Equipment Manufacturers
Machinery and Equipment
The various activities of this division include:
Project Management
Site surveys and studies for Brown Field requirements.
System studies for Green Field requirements.
Engineering & Design
Programming & Configuration
Panel Engineering & Build coordination
Internal Testing/Factory Acceptance Testing
Site Installation coordination & Acceptance Testing
Commissioning & After-sales Support
Documentation
12X7 Remote & On-site support
Industrial Training (On-site & Off-Site)
Site Support for third party supplies
This division presently employs 15 dedicated & motivated engineers to cater to your various automation/ site service requirements and provide you with engineered and customised Automation solutions. Regular training courses are arranged for the engineers, both internally and externally to stay updated with the latest technologies and trends available.

Prudent is an open systems integration house and though preference is provided to building systems and solutions based on Rockwell, Siemens, Yokogawa and CSE-Semaphore, where considerable prior experience does exist within the organisation, site services are also undertaken on other existing PLC's & SCADA systems.